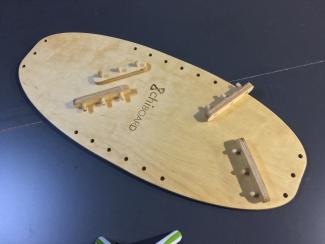 Chiboard Adjustable Stopper
We are doing our best to dispatch shipments during local lockdowns but impediments are probable. Hence we may only be able to send your order after the lockdown. Please be aware. Shipments are scheduled every Tuesday and Friday during Covid19 period. We isolated our processes for our employees security. There can be delays due to Covid19 related shipment issues. Thank you for your understanding.
Chiboard Adjustable Stopers are very special. 
Patent Pending Design